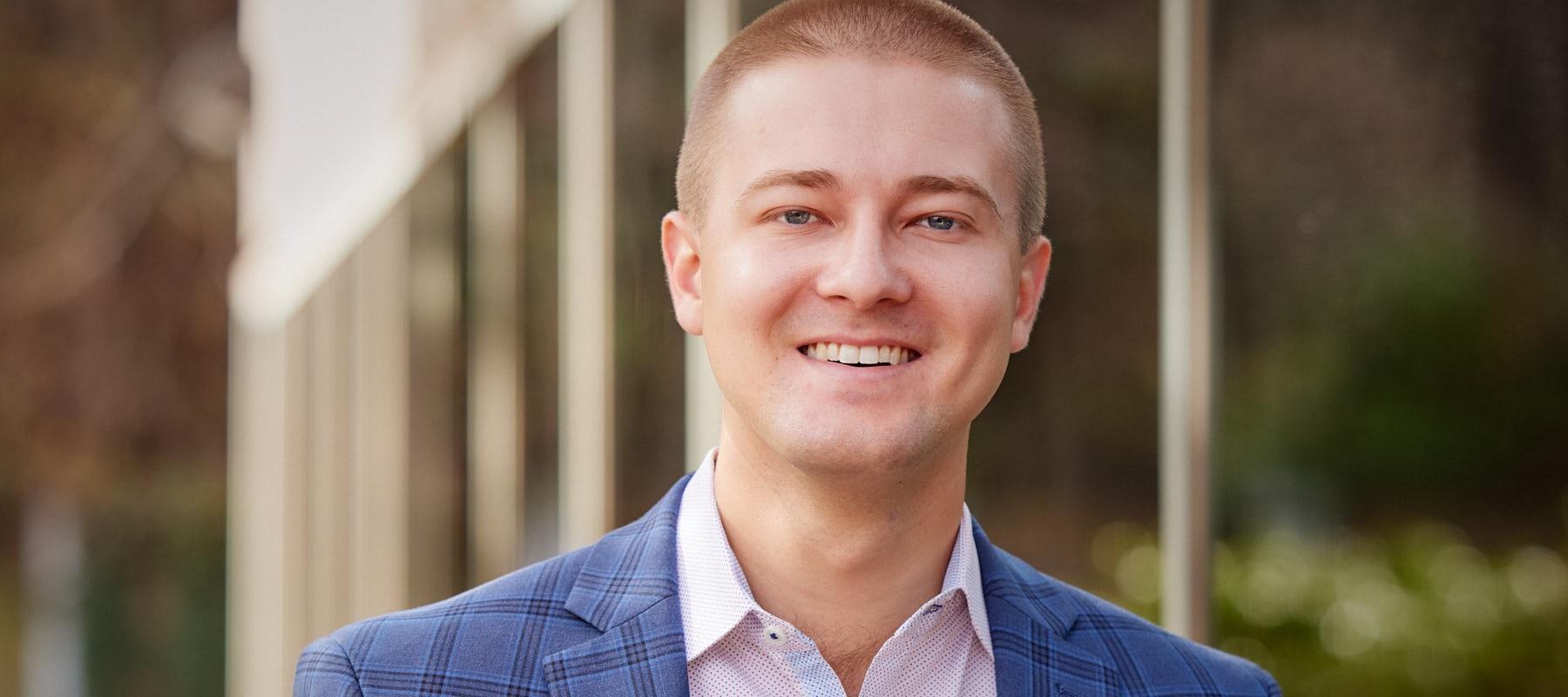 Evan L. McCullers
, FPQP®
Client Service Specialist
Evan is responsible for scheduling and preparing annual reviews for clients, preparing client paperwork, including new account and transfer forms and acting as a liaison between the firm's wealth management team and the custodians' client service departments.
What has been a particularly rewarding moment in your career?
In my first job as a high school sports reporter in northwest Montana, I wrote a front-page story for the Sunday paper on a local football player whose family had lost its home to a fire. The readers' response was overwhelming, and a couple of weeks later – due in part to the attention raised by the story – hundreds of community members showed up to a beneficiary BBQ that raised thousands of dollars to help the family replace their lost belongings. Seeing my work make such a tangible impact in people's lives during their time of need was tremendously rewarding.
When you're not working you're…?
Outside. I'm happiest when skiing, hiking, golfing, running, playing on the water or simply sitting on the back deck reading a book and listening to my beloved Atlanta Braves on the radio. If it gets me fresh air, I'm all about it.
What's the best career advice you ever got?
Focus on the process, not the result. It's fine and good to set goals and have vision, but failure is often a product of focusing too much on the desired outcome and not enough on what you need to do to achieve it. When you keep your head down, put in the work and go about your business the right way, you can confidently believe that results will take care of themselves.
What's a destination in the world that you aspire to visit?
The list of places around the world I'd like to visit is quite long, but Alaska sits at the top. From traversing the national parks to heliskiing in the backcountry, I would love to explore all the natural beauty it has to offer.